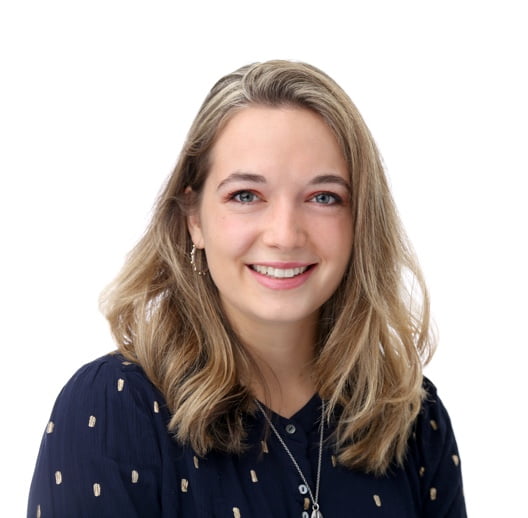 "If your dream doesn't scare you, it isn't big enough."
– Ellen Johnson Sirleaf
Juliette Rothera
Associate Director, Marketing
Juliette oversees and manages the communications plan, marketing strategy, and helps to build VOZ outreach through conference attendance and sponsorship opportunities. Juliette uses her originality and creative thinking to develop collaborative designs on marketing materials, including brochures, video concepts, and website design. Juliette also provides logistical support for client services, organizing advisory board meetings and company sponsored networking events.
Juliette holds a Bachelor of Arts in Theatre and French from the University of Birmingham, UK and spent a year abroad studying at the Université du Québec à Montréal (UAQM) in Canada. Through work experience in Paris, interning at the non-profit organization, EURORDIS – Rare Diseases Europe – and volunteering at Great Ormond Street Hospital in London, Juliette understands the importance of patient advocacy and driving awareness to create better health outcomes for patients.
Juliette speaks fluent French.