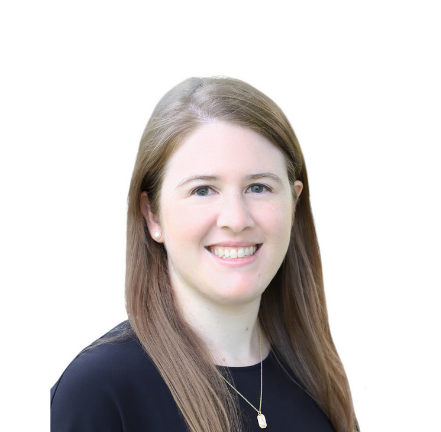 "When you stop learning you stop living in any vital and meaningful sense."
– Eleanor Roosevelt
Laura Fitch
Associate, Client Services
Laura brings an analytical mindset and creative solutions to her work with clients. Her background in biological research has given her a deep understanding of the scientific process and human immunology.
Prior to joining VOZ, Laura worked at an advocacy organization focused on issues related to HIV prevention and treatment. During this time, Laura conducted policy research to inform advocacy efforts domestically and abroad and worked with stakeholders across industry, government, and academia to identify barriers to the provision of biomedical HIV prevention products. In addition to supporting stakeholder engagement in clinical trials and the development of comprehensive product introduction plans, Laura conducted numerous analyses examining barriers to access for oral pre-exposure prophylaxis (PrEP) and quantifying uptake globally, the results of which she presented at the 2018 HIV R4P conference in Madrid, Spain. Both her experience working with grass roots advocates around the world and her experience as a cancer survivor have given her a deep respect for the importance of incorporating input from patients and advocates at the early stages of drug development and program design.
Laura holds a Bachelor of Arts in Environmental Biology and Political Science from Barnard College in New York.