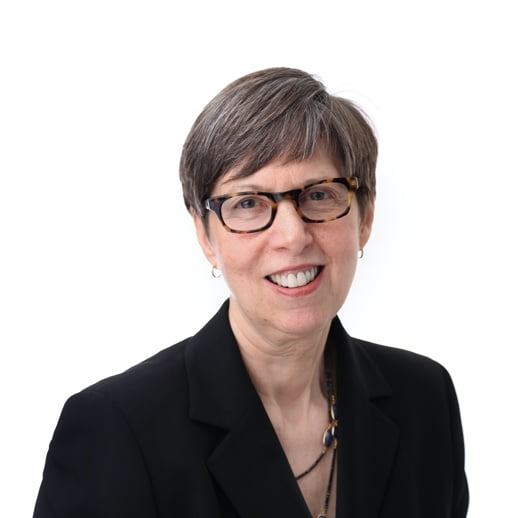 "Throw me to the wolves and I will return leading the pack."
- Seneca
Ellen Coleman
President Emeritus & Senior Advisor
Ellen brings considerable experience to clients working with patients with life-threatening and chronic illnesses as well as having a well-rounded view of the entire patient journey. Prior to joining VOZ Advisors, she was the executive vice president of EmergingMed, overseeing advocacy relations and patient-facing services for individuals with cancer searching for clinical trials.
Before joining EmergingMed, Ellen spent 11 years as the associate executive director for CancerCare, a national non-profit that provides professional counseling, education, and financial assistance to cancer patients and their families, and she also worked at Johnson & Johnson. She served for 10 years in the hospital setting as a medical social worker caring for people with HIV at the Cleveland Clinic Foundation and assisting neurosurgery patients at Westchester County Medical Center.
Ellen is a member of the planning committee for DIA's annual conference series on patient-centered drug development metrics. She has received numerous awards including the Ronald and Patti Rosenfeld International Fellowship; the Outstanding Career Achievement Award, sponsored by YWCA Woman of Achievement; and the Ohio Department of Health's Director's AIDS Service Award for Outstanding Service to People with AIDS.
Ellen holds a BA from Miami University and an MSSA from Case Western Reserve University. She received her master's in public health from Columbia University's executive MPH program. She has published and presented frequently on the psychosocial aspects of life-threatening illnesses, including two book chapters. She serves on the board of the Cancer Support Community's Research and Training Institute and on Columbia's Mailman School of Public Health's alumni advisory board.