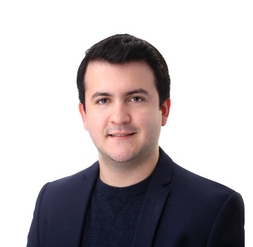 "The essence of global health equity is the idea that something so precious as health might be viewed as a right."
– Paul Farmer, MD, PhD
Emilio Amador
Senior Associate, Client Services, Health Specialist, Latin America
Emilio is responsible for research, collection and analysis of data, and development of client deliverables. He works to ensure that both the needs of the client are met and the patient's voice is incorporated in all stages of the decision-making process. Emilio is passionate about expanding his experience and leveraging his background in public health, working with international and not-for-profit organizations to improve the lives of communities across continents. His experiences have nurtured his goal of positively impacting the lives of underserved populations in both developed and developing countries.
Prior to joining VOZ, Emilio worked at the Pan American Health Organization (PAHO) in the creation and implementation of tropical disease prevention campaigns in Honduras. In addition, he supported a not-for-profit organization in East Africa with the monitoring and evaluation of a project aimed at decreasing the prevalence of gastrointestinal illness in underserved communities through the distribution of water filters. Across his different roles, Emilio has placed great emphasis in the importance of social determinants of health and how multi-sectoral collaboration is key in all public health interventions.
Emilio holds a Bachelor of Arts in Public Health from Mercyhurst University and a Master of Public Health in Health Management and Policy from Saint Louis University College for Public Health and Social Justice.