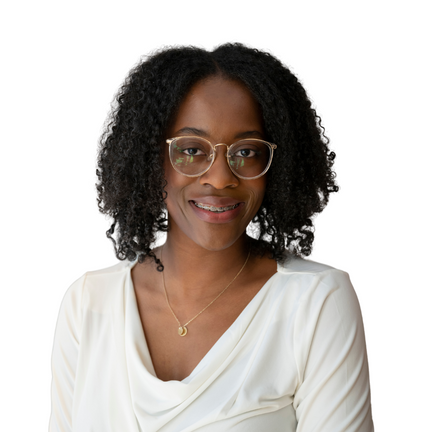 "Healthcare should be recognized as a right, not a privilege."
– Bernie Sanders
Maya Babbs
Associate, Client Services
Maya is responsible for supporting biopharmaceutical companies through the drug development process through research and patient collaboration. She works to ensure the clients' visions and research comes to life in a sustainable way that aligns the patients' goals with the company's values. Maya aims to ensure patients' voices are included to promote the sustainability and success of biopharmaceutical products. Maya is passionate about improving the lives of people who suffer from diseases and increasing health access in historically underfunded communities.
Prior to joining VOZ, Maya worked in clinical research focusing on the implementation of technology to increase medication adherence in metastatic breast cancer. In addition, she supported grassroots initiatives to increase health literacy in communities through partnering with physicians to bring educational materials and sessions to teach individuals about the importance of diet and exercise to their health. Maya's passion lies in her ability to empower people to advocate for their health.
Maya holds a BS in Chemistry from Oglethorpe University and a Master of Public Health in Health Management and Policy from Emory University, the Rollins School of Public Health.